Our ED is busy and patients with non-urgent conditions can expect longer wait times. Please click here for more information on where to go for non-urgent care.
Most of the geographical area is served by Counties Manukau Health (CMDHB) is part of the territorial authority (TA) of Auckland Council. However, small areas of the southern extent of the DHB are part of Waikato District and Hauraki District territorial authorities.
Link to map of Counties Manukau Health boundaries.
Click here for our annual update with population projections from Statistics New Zealand, produced specifically for the Ministry of Health with prioritised ethnicity as used in the health sector.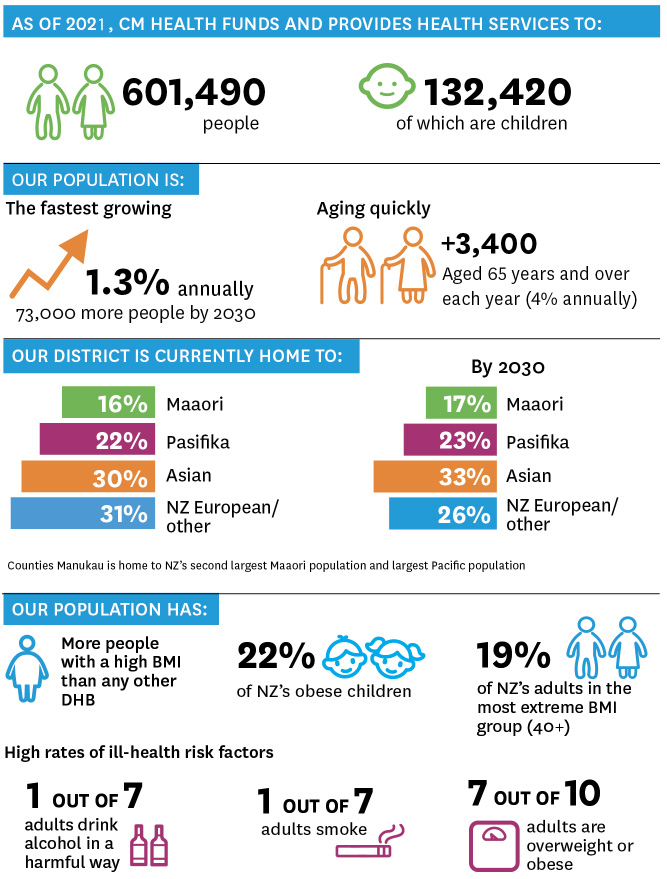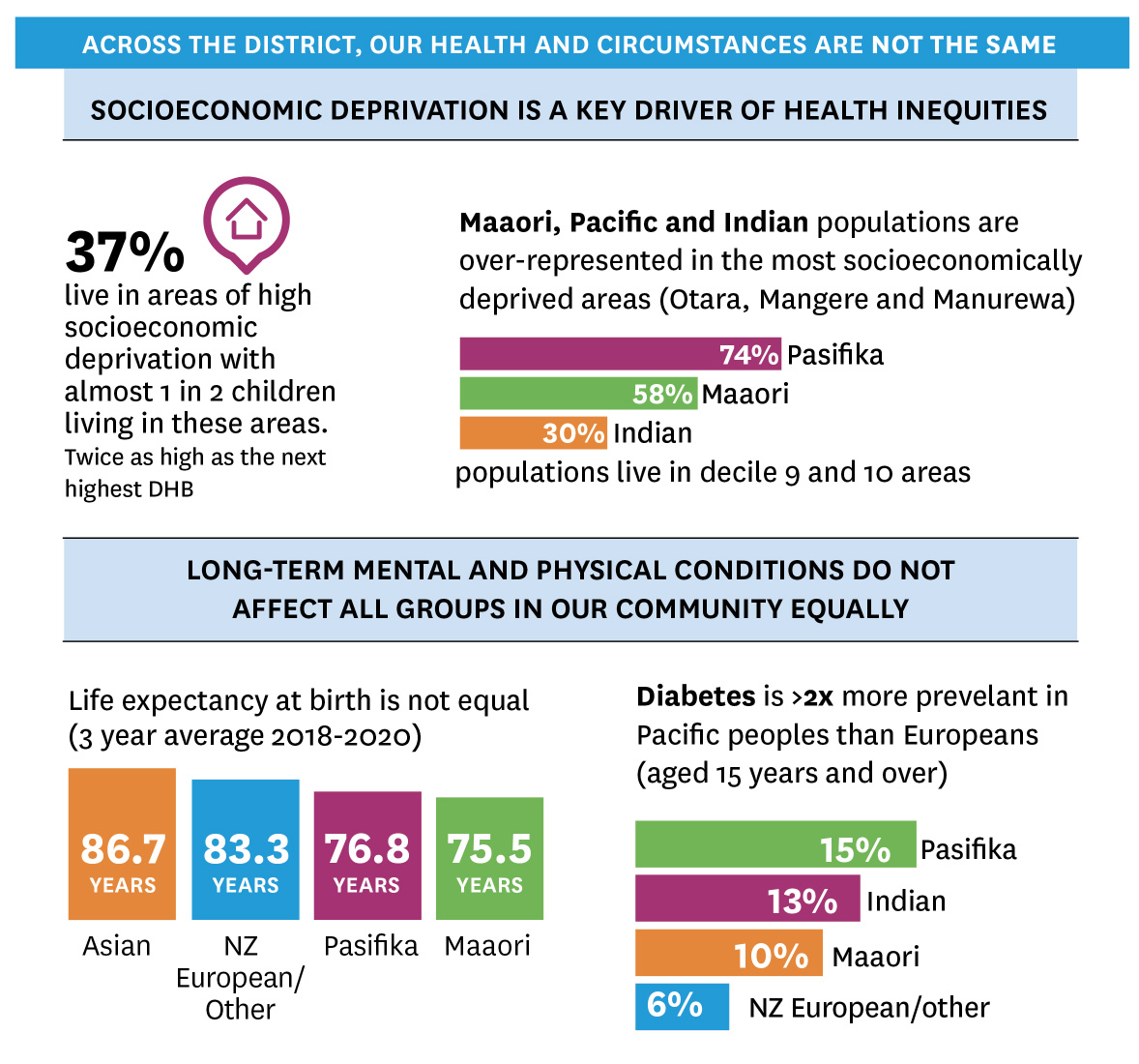 Population demography and needs
A range of documents provides information on the demography and health needs of the people of Counties Manukau available on the Health status documents page. Information is also available in various Counties Manukau Health Planning documents.